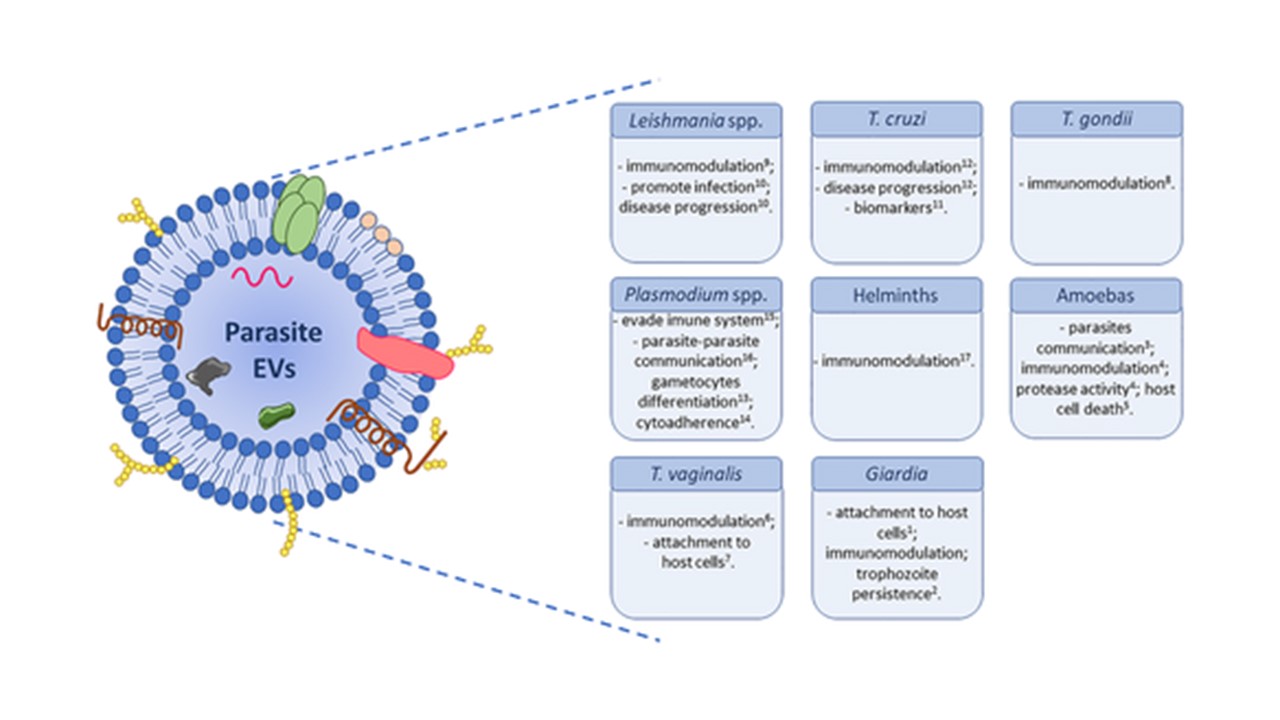 Just published in the Journal of Extracellular Biology, guidelines to work with EVs in parasitic diseases lead by Carmen Fernandez-Becerra, Martin Olivier and Ana Claudia Torrecilhas, in collaboration with several international groups.
In this position paper, the authors have covered the methods for the isolation and molecular characterization of EVs obtained from parasite-infected cell cultures, experimental animals, and patients. 
Congrats to all authors!
The full article is available at
https://doi.org/10.1002/jex2.100