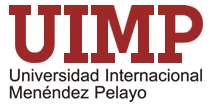 The second edition of the UIMP course: "Extracellular vesicles in Biomedicine" will take place from the 26th to the 28th of June 2019. Save the date!
Geivex opens a call to cover the registrations costs for pre-doctoral students.
Applicants must be Geivex members and be registered to the UIMP course at the moment of registration.
Deadline for application 1st of May 2019
Download the following form here and submit it to secretaria@geivex.org
GEIVEX-FELLOWSHIP-APPLICATION-FORM-for-UIMP-COURSE1