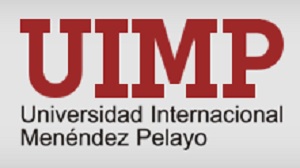 The call for applications to the Geivex grants to attend the UIMP course in Valencia is closed.
Here is the list of awardees. Congratulations to you all!!!
Christian Miquel Sanchez Lopez, UV la Fe, Valencia
Alberto Hernandez Barranco, CNIO, Madrid
Beatriz Martín Gracia, ICMA, Zaragoza
Rocio del Carmen Bravo Miana, CIBICI-CONICET, Córdoba, Argentina
María Castejón Mariscal de Gante, IMDEA ALIMENTACION, Madrid
Rocío Muñoz Hernandez, I Biomed, Sevilla
Jose Alberto Suarez Vazquez, IIS Biodonostia, San Sebastian
Meritxell Llorens Revull, Vall d'Hebron, Barcelona
Carmen Campos Silva, CNB, Madrid
Olga Martínez Arroyo, INCLIVA, Valencia
Maria Isabel González Gutierrez, Gregorio Marañon, Madrid
Beatriz Benayas Lopez, UAM, Madrid
Beatriz Cardeñes, CBMSO, Madrid
Elena Blazquez Lopez, Gregorio Marañon, Madrid
Maria de los Angeles Navarrete Muñoz, FIIs-FJD/Biotechvana SL, Madrid
Maria Garcia Flores, IVO, Valencia

Enjoy your time in Valencia!
And remember that you can still apply for the UIMP grants.
More details at the UIMP website