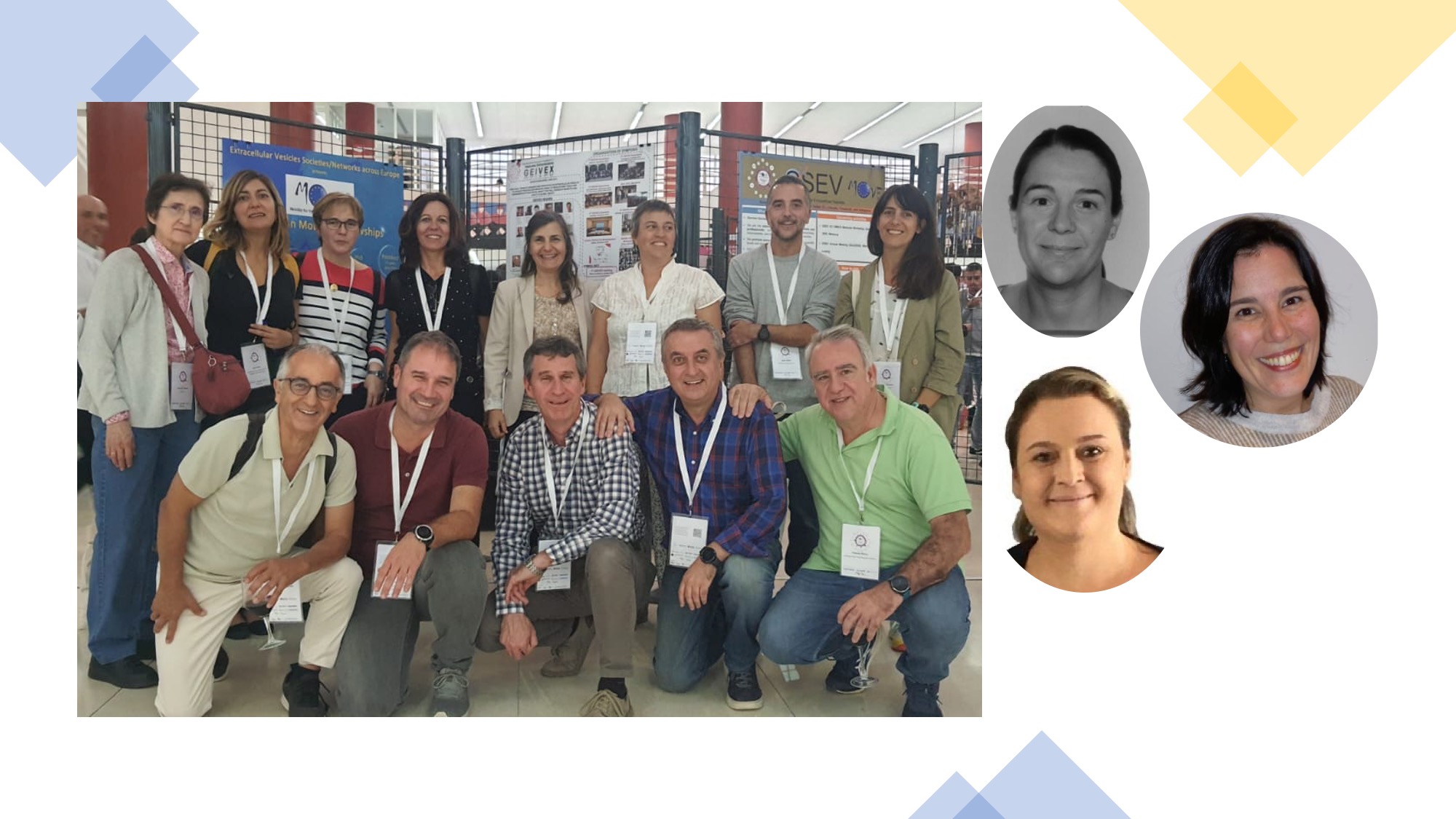 Following our statutes, in this year´s annual assembly we had to perform a profound board renewal. Many of the founder members of the society (Dr Hernando del Portillo, former president; Dr Antonio Marcilla, former treasurer; Dr Francesc Borrás and Dr Juan Manuel Falcón-Pérez, former vicepresidents) as well as our first regular member Dr David Otaegui, organizer of the meeting in Donosti; and Mercedes Zubiaur, organizer of the meeting in Granada, had to leave the board. It has been 10 years since the foundation of the society, and their fantastic work and enthusiasm has made GEVEIX a lively and stablished society. We are more than thankful to them and are sure that they will continue to give ideas and great suggestions to this society they created .
We approved some other changes to path the way to the next renovation in two years from now. Thus, Dr Hector Peinado leaves the treasury to Dr Javier Sotillo; Dr Mar Valés-Gómez the secretariat to Dr Gloria Álvarez-Llamas. Dr Marcel.la Franquesa and Dr Lydia Álvarez-Ervitti will now be vicepresidents of the society, while Dr Jose Antonio López Guerrero takes the communication responsibilities.
Finally, we also welcome our new board members: Dr Joana Ramis, that will head the local organizing committee of our next meeting in Palma de Mallorca; Dr Pilar Martín-Duque, that already participated in the organization of the symposium in Badalona last June; and Dr Gemma Chiva-Blanch.