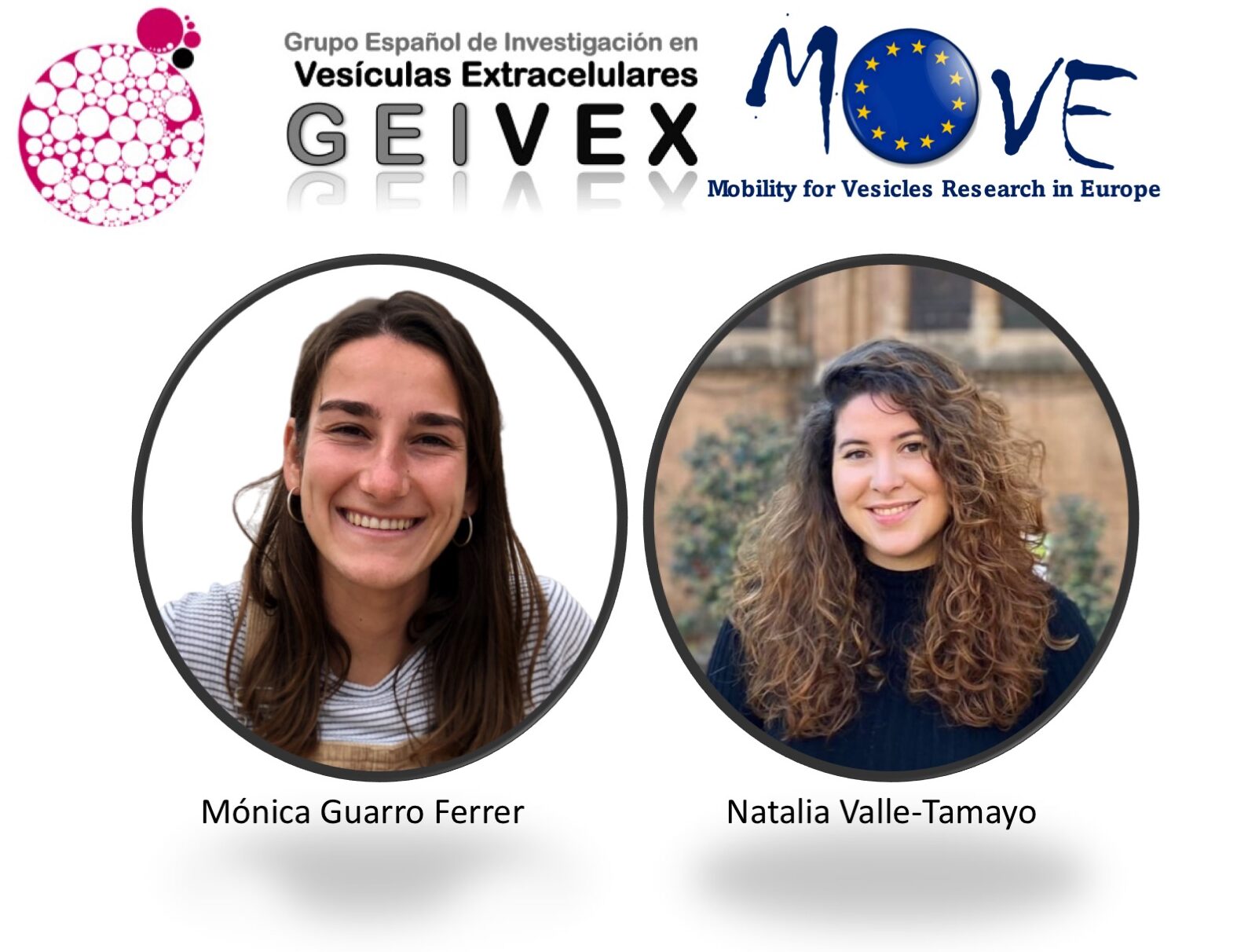 We are pleased to announce the recipients of the 1st edition of our international GEIVEX MOVE Fellowships. In this time we will fund 2 fellows. Be prepared for a second autumn call!
Mónica Guarro Ferrer (IQS, Universitat Ramón Llul, Barcelona)
Host Lab: Dr. Lorenzo Albertazzi (Eindhoven University of Technology, The Netherlands)
Project: "Characterization of mRNA loading onto mammal extracellular vesicles by advanced imaging techniques"
Natalia Valle-Tamayo (Sant Pau Research Institut, Barcelona)
Host Lab: Dr. Inge Mertens (VITO- Centre for proteomics, Belgium)
Project: "Optimization of EV enrichement from cerebro-spinal fluid by high-throughput SEC: a window for biomarker discovery of brain pathology"
Congratulations to Mónica and Natalia!!!
We hope that this initiative fosters your scientific career