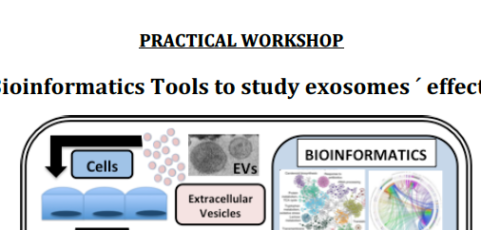 Dear GEIVEX members,
we are glad to announce the second GEIVEX/REDIEX workshop that will take place in Derio next November.
Please find attached the planned program of this terrific hands-on workshop.
Due to the characteristics of the workshop we can only accomodate 10 participants from GEIVEX. If you want to apply, please send an email (asociacion.geivex@gmail.com), BEFORE October 11th, a short CV and a brief letter detailing your previous experience and motivation to participate in this workshop. As before, only GEIVEX members can apply.
PRACTICAL_EV_Bioinformatics_WORKSHOP_CICbioGUNE_REDIEX_GEIVEX