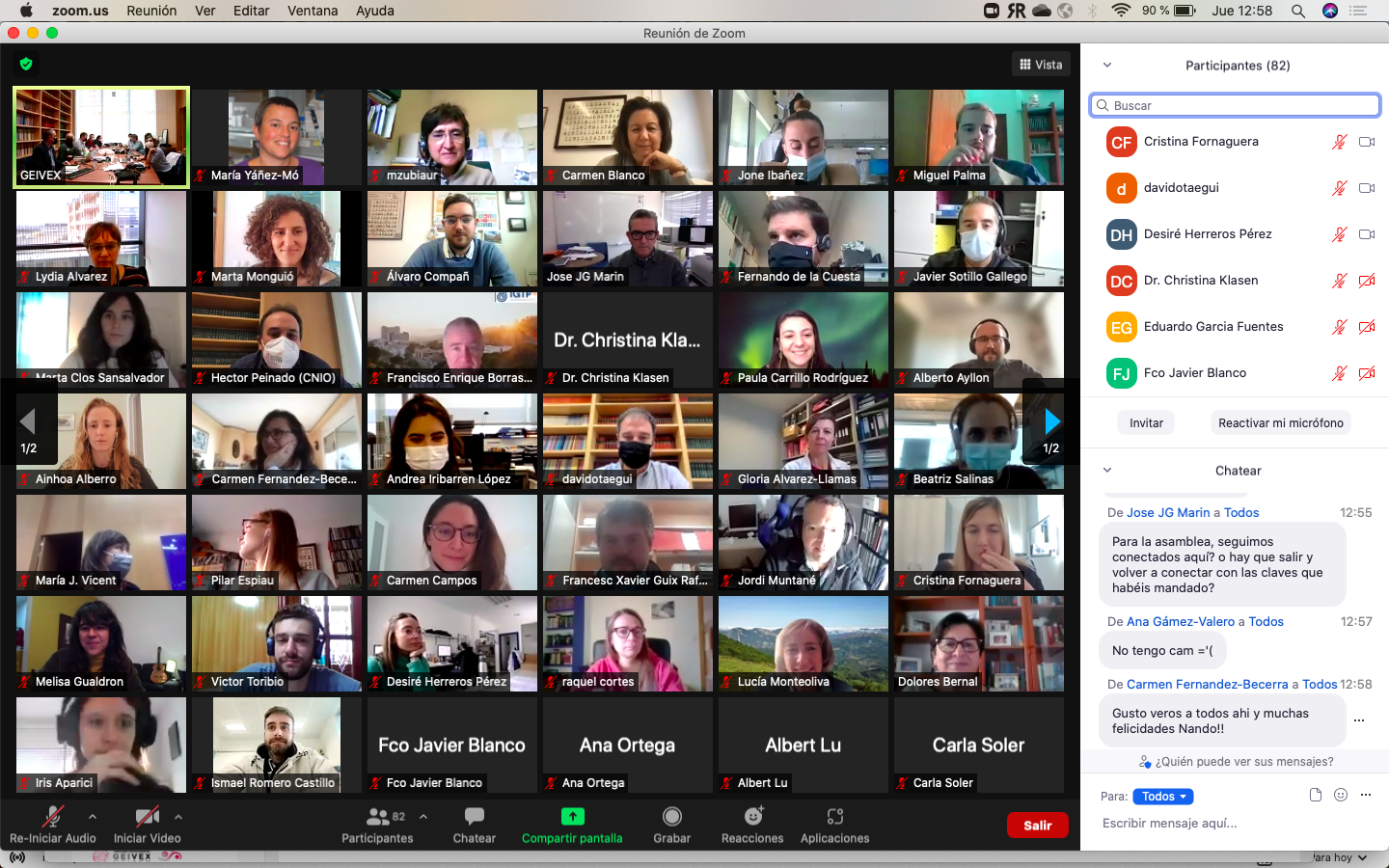 Thanks again to all for making the second online GEIVEX/TeNTaCLES minisymposium a great success with more than 90 connected people in our golden minute, and terrific science!
Congrats to the best presentation awardees:
Special mention award to Lola Fernandez-Messina for her presentation "Natural killer cell-derived extracellular-vesicle shuttled microRNAs modulate T cell responses"
Best oral presentations to

Melisa Gualdrón-López. "Identification of putative biomarkers of Plasmodium vivax latent liver infections in extracellular vesicles"
Victor Toribio "GWC to unravel new molecular candidates involved in melanoma EVs uptake"
Rocío Pérez-González "Exploring the secretion of extracellular vesicles in the brains of Huntington's disease patients"
Working already in our next meeting in Santiago de Compostela!